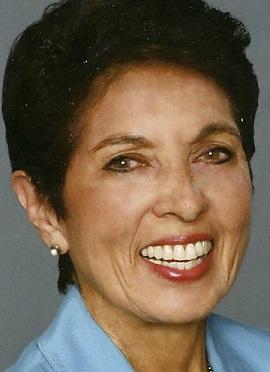 Education and service to Arizona communities has been at the core of Marty Cortez' work. She earned an undergraduate and Master's degrees in elementary education from the UofA and went on to teach in the TUSD school district and Nogales, earning the Nogales Teacher of the Year in 1969. She served as a school principal in the Nogales, Amphitheater, and Sunnyside School Districts. She is a past National Endowment for the Humanities Fellow.  Upon her retirement, she worked as a Graduate Advisor for Northern Arizona University. She was later a member of the Pima Community College Board of Governors from 1994-2015 and served as a member of the UofA President's Council on Diversity and UofA National Alumni Board.
 
Other achievements include being a founding the Santa Cruz County Child Care Center and serving as past president of the Hispanic Professional Action Committee, the UofA Hispanic Alumni Club, and founder of the UofA Hispanic Scholarship Student Leadership and Retention Program.  Her more recent community service includes serving as an active member of The League of Women Voters, Amigos de Pima Organization and the State Executive Council of AARP.  
 
Her past honors and awards includes the YWCA Women on the Move, Inside Tucson Business Women of Influence, HPAC Lifetime Achievement Award, League of United Latin American Citizens Service Award and the UofA Hispanic Alumni Portraits of Excellence.
 
She is grateful for the many friends and mentors she has had the privilege of knowing who have contributed to making her career in education and her lifetime of service to many communities an exciting journey.