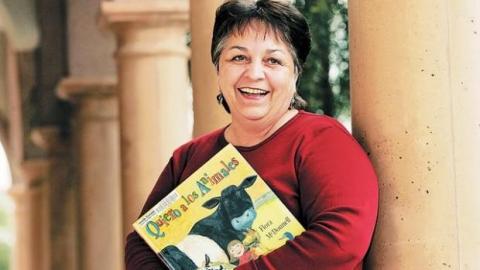 After graduating from Sunnyside High School in June of 1967, Ramona began her freshman year of college at the University of Arizona . In January 1971, she married fellow Sunnyside graduate and current congressman, the honorable Raúl M. Grijalva. They have three daughters.
In August of 1973, Ramona began working for the Tucson Pima Public Library (TPPL) as a clerk typist. In addition to her commitments to both work and family, she continued toward obtaining her bachelor's degree, which she completed in 1985.
Throughout her career at TPPL, Ramona worked at several different branches and was promoted to other support staff positions, including library technical assistant and circulation manager. In 1991, she decided to go back to school and seek her master's degree in Information Resources and Library Science. She obtained that degree in 1995 and became branch manager of the Sam Lena South Tucson Library in 1997. In May 2005, after almost 33 years of service to the library system and its patrons, Ramona retired from TPPL.
An avid library user since her youth, Ramona has long promoted the importance of literacy and education. Having worked in the largely Spanish-speaking neighborhoods of Tucson and South Tucson, she also promotes bilingual resources and continues to be an active member of REFORMA, an organization that promotes library services to the Spanish-speaking, serving as national treasurer for the organization from 2001 through 2005. In addition, Ramona is a strong advocate and mentor for the library profession, having encouraged many future librarians to obtain their library degrees.
Ramona has been involved with various boards and committees including the Tucson Association for Childcare and House of Neighborly Services. Currently, she sits on the board of the Tucson International Mariachi Conference, is a member of South Tucson's Project YES scholarship committee and chairs the National REFORMA Scholarship Committee. Recently, Ramona has been honored by the Tucson Area Literacy Coalition for her lifelong commitment to literacy and was awarded the YWCA Woman On The Move Lifetime Achievement Award.